Jennifer Hays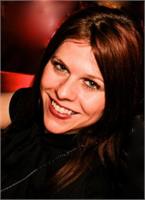 Jennifer keeps things lively and positive with her energetic touch and fresh approach to well being. Her massages are thorough and precise, as she utilizes a fusion of techniques including Precision Neuro-Muscular Therapy, guided stretching, Trigger Point work and Myofascial Release along with soothing, relaxation techniques and healing touch.

Jennifer graduated from Ohio College of Massotherapy in 2004, receiving an Associate Degree in Applied Science and a license from the State Medical Board of Ohio. With a strong base in anatomy and physiology, Jennifer uses her intuition, strength and creativity as a guiding force in her work. She also nurtures a dedicated practice to yoga and dance.
Jennifer Hays is currently not instructing any classes.