Caressa Joyce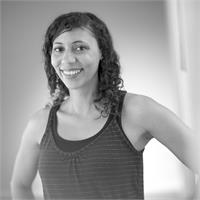 Caressa Joyce,LMT, CYT, a yoga practitioner since 1996, is honored to bring her years of study to classes and private sessions. She received her 200 hr Yoga Teacher Training from Brahmrishi Yoga in 2006 and completed her 500 hr Yoga Teacher and Therapist Training through Purusha Yoga in 2010. She has been a licensed Massage Therapist since April of 2013. Upon traveling to Thailand to study Traditional Thai Yoga Massage, Caressa is now a certified practitioner, teaching new students interested in learning this sacred healing art. She also holds certification in, and practices Reiki and Jin Shin – forms of energy work that calm the mind while relaxing the body. Caressa has taught as a guest teacher for Yoga Teacher Trainings in both California and Ohio, and also enjoys leading yoga workshops, in addition to teaching her weekly yoga classes. This life-long student earned her Bachelor of Fine Arts Degree in 2004, and her creative artistic interests, along with her loving connection to Mother Earth, inspire both her life and practice. She brings joy and compassion to her yoga classes, aspiring to impart the same thirst for knowledge of the higher self to her students, as she invites them to relax into their bodies, their breath, and the present moment.
What to expect in Caressa's class: We begin and end going inward with meditation, focusing on the breath and calming the mind. The flow of poses is fun and accessible to all, as there are modifications and variations suggested throughout. Students are encouraged, supported, and challenged with kindness and humor and leave feeling more flexible, centered, and content.
Please visit Caressa's website:
What people are saying about class with Caressa:
"I came to class feeling anxious, exhausted and low. I left feeling more at ease, calm, present and hopeful."
"Thanks to Caressa for helping me focus on what matters most and finding things to be grateful for."

"Caressa led an amazing class! I loved every part of it. Will be back for more!"
Caressa Joyce is currently not instructing any classes.